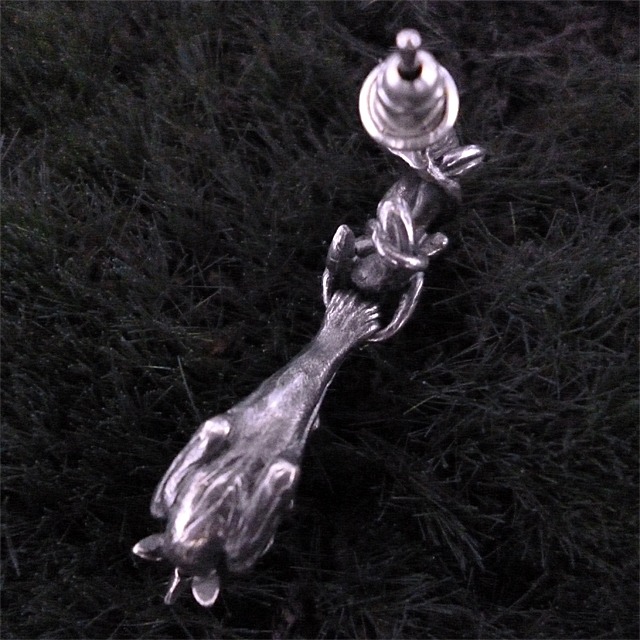 flying light
SOLD OUT
Japan domestic shipping fees for purchases over ¥20,000 will be free.
Shipping fee is not included. More information.
Flying light, a flying fox that lives in the forests of the Arie Empire.
The "Shruk Forest," where the legend of the witch Glinde remains, is shrouded in a thick fog so thick that daylight cannot penetrate it, and is home to many nocturnal creatures that prefer the dark.
They use their glowing horns to lure insects to their prey.
They have poor eyesight and use ultrasonic waves emitted from their horns to grasp objects.
People know it by the name "firefly bat".


※Accessories are made to order. (Average time to completion is 2-3 weeks. I pledge to produce them without fail).
I will ship the accessories only after they are completed, so please allow additional time for delivery (I ship from Japan). I appreciate your understanding.
※Original jewelry pouch is included.
※This item is earrings, but the price is for one.
※Material is sterling silver.
Add to Like via app
Reviews

(1)

Shipping method / fee

Payment method
¥13,200 tax included
SOLD OUT